Roof Cleaning Services in Meredith Provided by M & Em Softwashing
When Was The Last Time Your Roof Was Cleaned?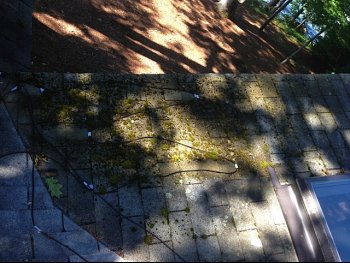 Safely and effectively cleaning your roof can be one of the most challenging tasks if you own a residential or commercial property home. In addition to removing dirt and residue from weather and environmental pollutants, keeping your roof structurally sound and intact year after year requires routine maintenance. Our go to company, M & Em Softwashing is cleaning professionals whom can assist Winnipesaukee Cleaning to provide several environmentally friendly solutions designed to clean your roof and to protect it from potential hazards.
Our Meredith area team of professional cleaners can provide the following services:
Soft wash roof cleaning
Bio-friendly roof cleaning
If you have struggled with (or neglected) giving your roof a good cleaning, our team at Winnipesaukee Cleaning can connect the dots for you. For more information on the services M & Em Softwashing can provide and to find the ideal option for your property, contact us today at (603) 279-4769 to set up your free estimate with M & Em Softwashing!
Soft Wash Roof Cleaning
What is Soft Wash?
The process soft washing uses a chemical make-up additive that is completely biodegradable. This means there are no phosphates in our chemicals. Phosphates are what is added to most soaps to make them foam/create suds. The chemicals break down into carbon and water within twenty (20) days of their introduction into the environment. Soft Wash can be used to clean mold, mildew, lichen and moss of materials, objects, and surfaces.